10 tips for Facebook dental marketing and medical practices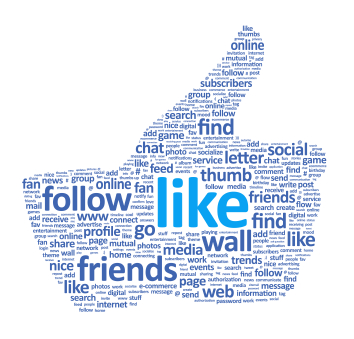 Should you be using Facebook dental marketing?
As of the beginning of October 2013, Facebook had an estimated 1.5 billion registered users.
As a dental or medical practitioner, you can help your practice grow by creating a Facebook brand page. By using Facebook  dental marketing and following these tips, your practice can have more exposure and attract more patients.
Provide Basic Information for the Company: If people do not know where your practice is or what you specialize in, they will be less inclined to become a fan of your Facebook page.
Give Links to Your Official Company Website: You should provide a link to your webpage so that fans can see more detailed information about what you do, how to make an appointment, and how to pay any medical bills.
Have Informative Pictures and Staff Bios on Your Profile: Your Facebook page will benefit your fans if you post pictures of the building that houses your practice as well as pictures and short bios for staff members so that fans can see the credentials of your staff and how qualified they are.
Post Unique and Creative Statuses to Keep Users Interested: If you only create a brand page without ever posting any status updates of any nature, your fans will more than likely forget that you even have a page or forget about your practice. One or two posts a day is enough to keep your fans interested. You can make posts about specials that your practice is having, such as free teeth cleanings for kids ages 5-10, or post about medical facts that go along with the type of medicine that you practice.
Use a Moderator to Respond to Messages from Fans: You should assign a moderator to your page to answer all fan inquiries so that your fans do not feel neglected and decide to take their business elsewhere.
Hold a Contest : Dental practices can do giveaways for free toothbrushes or free dental services while medical practices can give away free subscriptions to fans who participate in their contests in order to be more engaging with your fans.
Always Be Polite to Your Fans: Your fans will trust you more if you are polite and never use harsh words towards them. Harsh words may offend them and cause them to take their business elsewhere.
Encourage Fans to Submit Photos: Allowing fans to post photos showing the results of any service that was provided by your practice will entice other fans to use that same service.
Do Not Bombard Fans with Promotional Information: It will benefit your business if you promote your accomplishments and the work that you have done to fans, but excessively posting about these things can irritate some fans. Posting once a week or one every other week about your success is still enough to draw in your patients.
Take Advantage of Facebook Features: If your practice is holding an event in the future, you should create an event and invite your fans so that more people will know about the event. You can also use the 'Tabs' feature so that your fans will have a place to view your events, offers, or ask private questions.
More people are using social networking sites to stay in touch with friends or to interact with their favorite brands. Taking advantage of this free form of advertising can help your business grow. Use Facebook for dental marketing and you can interact with current patients and post intriguing statuses or hold giveaways to attract new patients.
Contact us if you would like to know more about how we can help you with your Facebook dental marketing.