Successful Dental and Medical Online Marketing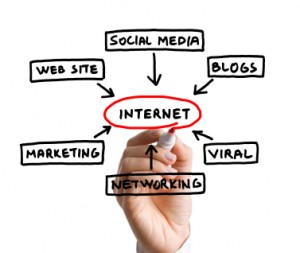 Your successful medical practice is doing steady business with word of mouth advertising but you want to grow. Do you keep hearing all this talk about online marketing and social media and want to use it to put your practice on the proverbial "online" map but have no idea where to start?
Online marketing for your dental & medical practice can be a daunting task if you have no experience. It is not really that difficult though, you just need a start in the right direction. Here are a few simple tips that will give you a good starting point to your dental and medical online marketing.
Dental & Medical Website Design
Your website is the first point of contact for people looking at your business online. This is your first chance to engage a customer and you need to be sure you are maximizing that first impression. This is not an area you want to "do yourself" if you are not an experienced web designer. Trust us, web design is better left to a professional unless you want people to know you did it yourself, especially when it comes to dental & medical website design. You also need to be sure that your medical and dental website is optimized for web searches. This is another place where it is best to leave it to the experts.
Dental and Medical Blogs
Creating original content online is probably the best way to bring traffic to your site and increase your online presence. By setting your business apart as an industry expert you create demand for your knowledge and give credibility to the services you offer. A blog allows you to post articles and interesting information related to your practice in real time.
We highly recommend that you have your web design professional integrate your blog with your company website. Having this integrated with an e-newsletter services is another great idea.
Social Media
Along with a solid website and a blog you should use social media to increase your dental and medical online presence and marketing efforts. They are free and effective and, if you use them right, are one of the most effective ways to generate online exposure. At a bare minimum your company should have a Facebook and Twitter page to start and once you get comfortable with those you can venture out in to some of the others.
Starting Your Dental and Medical Online Marketing
So where do you get started? Google is a great place. Just type your company name in and see what comes up. Did you find anything? Did you like what you found? Don't worry, with a little work and proper guidance your online profile can improve and even flourish.
More Information?
Wellsites is the award winning specialist in website solutions, graphic design and online marketing and for health care, dental and medical professionals. Our clients range from single practitioners to hospitals and large health organisations, giving us unrivalled experienced in meeting the unique needs of health businesses like yours.
Contact Wellsites today to see how we can help you with your health care website and graphic design – use our online form or call us on +61 (0)2 9411 1214