Dental Marketing Strategies. What you need to know

Dental Marketing Strategies
Dental marketing has changed a lot in the past decade—even in the health sector. Are you still getting enough bang for your promotional buck? By Lucy Robertson
Using the internet as one of our dental marketing strategies our has undoubtedly made our lives easier in the past 15 years, there are nevertheless many dentists who'd secretly like to go back to the simple old days when marketing their practice meant renewing the annual Yellow Pages advertisement and dusting off the signage in the window.
Connecting with potential clients can be as complicated as it is immediate in the modern world, and practitioners need a whole lot more than the local classifieds hotline to effectively market their services.
The steady shift to online communications has brought with it an explosion of new ways to market your business, including some cost-effective and highly measureable alternatives like SEO-optimised websites, blogs, coupons, and online booking systems.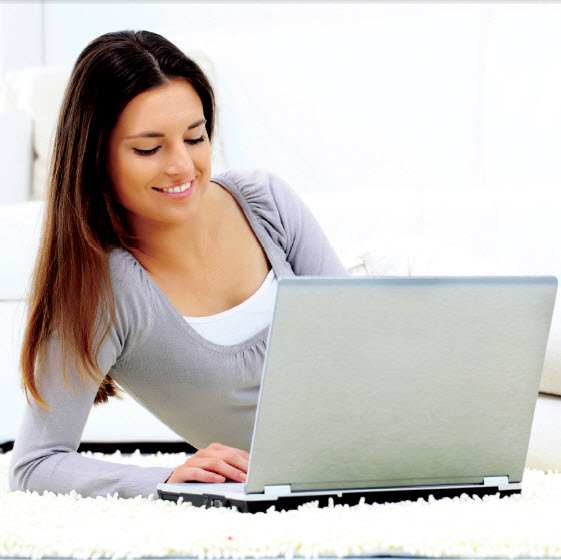 But which methods, if any, are worth the steep learning curve often involved in negotiating the complex world of search engines and outsourcing? And do dentists really need to broaden their reach beyond the immediate neighbourhood with the use of global platforms? SEO expert and director of health website advisor, Wellsites, Carolyn Dean, says the new frontier of online marketing is more than worth it. And, she says, there's often less involved in the online world than many first expect.
"A lot of dentists come to us because they've had patients come into their practice who say they've found them online, and these practitioners are alarmed because they didn't even know they were on the web," Dean explains.
"And that's the truth of the online environment today: With traditional advertising methods like the Yellow Pages and White Pages now going online, there's been a very interesting blurring of old and new technologies, and the net result is that people are finding themselves having an online presence whether they intended to or not."
Wellsites works with business owners to build their own websites, blogs, Facebook pages and other highly trafficked, SEO-optimised listings. An increasing proportion of the company's work recently has been for dental practices.
"We find new dentists to the profession want to do everything themselves, so we work with them to target some specific keywords based on what services they want to focus on, and then simply provide an advisory-type service," Dean says.
"The older guys are usually more resistant to learning about the technology, so they come to us for the whole setup. But interestingly, once they see how easy it is to update their sites, most of them become more active online than they ever imagined."
Organic Search SEO
No matter what your intentions to begin with, Dean advises there are some simple things to consider about using SEO to attract more patients. "There are basically two areas you can focus on: organic page rankings and paid traffic," Dean says.
"Organic searches require time and effort in building links, writing blog posts, and creating keyword-rich content. It can sometimes take six months to see results, but once that's done, it's permanent, and all you need to do is keep posting at regular intervals to maintain your results.
Pay-per-click (PPC) advertising.
"The other form is paid traffic generated with pay-per-click (PPC) advertising, which offers the same volumes of traffic, but is immediate instead of gradual. Depending on your targeted keywords, it can be very expensive, and the results will only last while you keep advertising—as soon as you stop paying, the traffic stops."
In this way, Dean compares PPC advertising to the traditional print advertisement, which can be highly effective, but ends up in the bin at the end of the day or month.
Why you need a blog for your dental practice.
Whichever method most suits a particular practitioner, recent research indicates that having some form of blogging platform attached to the practice makes solid business sense.
Google recently revealed that regularly updating a blog (anywhere from once a week to once a month) with relevant content means a website will receive an average of 70 per cent more clicks than a site which is static (that is, those which remain unchanged).
When that 70 per cent directly equates to a potential number of new patients through the door, it makes writing a short post on what's happening in your practice every week seem like a very profitable exercise.
"While many dentists these days have websites, the reality is that the majority aren't doing this one little thing, which means you can get an edge over your competitors very quickly and easily in the online space," Dean says. In the same way, narrowing down your services into a niche market can also speed up online results.
"If you search for 'Sydney dentist' online, for example, you are literally competing with seven million other results," Dean explains. "But narrowing that down to 'pediatric dentist Sydney CBD' or 'cosmetic whitening dentist Blacktown' means you're competing with far fewer practices. You'll be attracting a far more specific kind of client, and you'll probably end up with more leads at the end of the day."
Reproduced with the kind permission of  Bite Magazine – www.bitemagazine.com.au