Website Copywriting – 4 reasons why you need professional help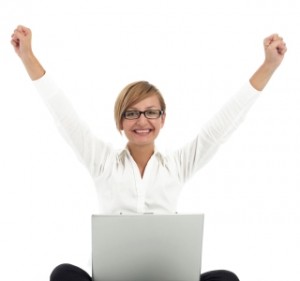 Effective web content demands time and skill. Not everyone can do it because it takes years of practice to master the craft. Even professionals who have taken writing courses struggle with creating compelling content for the web. So if you have a dental, medical or health care website, it pays to hire a professional copywriter who knows the ins and outs of capturing an audience's attention.
Here's why you should hire one.
1. Have Enough Time to Complete Important Tasks
You're a great doctor or dentist. Copywriting, however, is not your job. So no matter how good your service is, writing about it yourself might be more damaging than helpful. You might just confuse readers and miss the opportunity of engaging them.
The point is simple, you need to communicate a powerful, irresistible message. This means you need a highly skilled copywriter – a craftsman who can sell with words.
Outsource the task of writing to a competent professional and focus instead on your key responsibilities. Your time is important. Don't waste it on editing or revising an amateur's copy.
2. Give Your Audience the Attention They Deserve
Almost every website owner dreams of getting every visitor's attention. The truth is, you need to invest time and attention to your website first. You have to ensure that each paragraph conveys a clear message written in simple, non-technical language.
A professional copywriter can give your target readers what they deserve. They can, for instance, offer a list of titles that resonate well with your audience. They can also help you define your Unique Selling Proposition or your strongest marketing message. There are no limits to what good copywriting can offer.
3. Achieve the Right Tone and Offer the Right Message
Do you know that readers prefer a conversational tone? That they avoid clichés and jargon?
Professional copywriters convince and convert because they know what writing tone and style fits your target audience. They are trained to tap human psychology and use it to guide their writing. This results in more leads and, eventually, more sales. Good copywriting not only requires creativity. It also demands knowledge of one's target audience. 
What about the right message? A professional copywriter will ask who your ideal readers are. By intimately knowing the type of people you want to reach, they can craft the right message and reach the right readers at the right time. This sounds simple but it's actually difficult in practice.
4. Blow Your Competition Right Out of the Water
There are too many dental, medical and healthcare websites that offer services similar to yours. Most of them look and sound identical. They offer fluff content or don't even care to explain technical terms in simple language for their audience.
Consider this as an opportunity to position yourself as an industry leader. By hiring a professional copywriter who can write fresh and engaging content, you can stand out out from the crowd and make your practice recognizable.
These are just some of the many reasons why you should hire a skilled copywriter. It all boils down to benefits. A copywriter adds value to your online project in ways that no other professionals can.