When is it time to update your medical website design?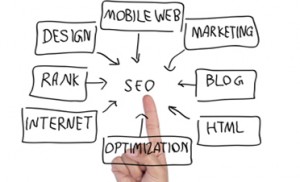 When to update your medical website design is becoming a bigger and bigger part of business here at Wellsites. Sometimes we use existing designs and tweak them here and there but more often than not we start from scratch because the world of web design – styles, colour and features, to name a few – is constantly evolving and it isn't good to get left too far behind.
Potential customers are looking for current information and even if your content is up to date, your medical website design may send them searching for someone else before they read up on your fabulous services.
6 signs that your medical website design needs an update
1. You haven't added new content, pages, images, videos and social media icons but really want to.
It is important to update your website on a regular basis. New content is important for improving your search engine optimization/Google rankings and for encouraging your clients to return to your website for updated information, newsletters, events or specials.
New images are important for keeping your website visually updated. Your website is the public face you put forth to the world and is often people's first impression of your business. Many older style websites are very difficult to update.
2. Your colours, icons, graphics and/or photos are dated.
A good web rule of thumb that recommends updating your medical website design approximately every two years. The improvements in web design over the last few years have resulted in wonderfully complex and artistic designs without the same demands on space or downloading time.
3. You have added new content, pages, images, videos and social media icons over the years and they are now crowding out your design.
With some organizing, a new menu and splitting up long pages, your website can be way more visually appealing and much easier to navigate. People are no longer willing to scroll through screen fulls of information so several short pages is better than a couple of long ones.
Also, you want people to see your social media icons and click through so these should be in a prominent place on your website. Many older websites have very busy pages where your eye doesn't know where to focus.
4. Your business focus has shifted or expanded.
It is very likely that the services, personal and focus of your business has changed since your built your last website.Your website should reflect these changes with changes in the graphics, colours, images and by rewriting some of your content so that you rank well with Google for your specialty.
5. You have a new logo, business card, brochure or other marketing material that does not match your website.
Consistency is important. If the person holding your business card goes to your website and the two things look completely different they may presume they are in the wrong place. Redoing all of your marketing material at once can be quite an investment but it is worth ensuring consistency wherever you can. We can discuss your budget and options for your medical website design. If you are wanting a short term solution, changing a few colours and putting your new logo up on your website can be a good start until you are ready for your redesign.
6. Last, but certainly not least, your medical website design just looks outdated.
It isn't always easy to quantify what can make a medical website design look outdated. If you aren't sure whether your website falls into this category we suggest you try the following:
Check out your competition. What are their websites like? Do they make you feel envious?
Ask your employees, friends and even customers.
Look around online and see if there are website designs you really love. Are they quite different from what you have now?
Check your calendar! – The rule of thumb is that you should update your design every two years (especially for bigger companies/heavy traffic sites), and smaller businesses should aim for at least every three years.