Why You Require Online Videos for Your Dental and Medical Website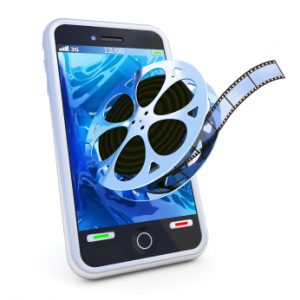 When you look at many dental and medical websites today you'll notice a growing trend.  Online videos are becoming a popular aspect of dental and medical website design, and they are definitely one you'll want to consider using on your own site.  They are more than just a flashy extra; online videos are a crucial tool to help you build your business and connect with your customers on a more personal level.
Making a difference
The videos you choose to put on your website can be the difference that draws in new customers.  When they are looking for a dentist or medical specialist to use, a site that features a friendly, welcoming video is going to be much more attractive than one with a few photos that may be outdated or nondescript.  An online video is like a warm handshake, while those photos are more of a polite wave of the hand.
Types of videos
A great choice of video for your site is an introduction of staff or walkthrough of the practice.  This does a couple of things for patients; it helps them gauge if your practice is going to be a good fit for them, and it gives them a sense of control over their first visit.  By having a little foreknowledge of the practice, they will be more at ease on their first visit and more likely to become long-term patients.
A personal touch
Many patients also appreciate the personal touch that online videos provide your website.  It's one thing to have page after page of text explaining the importance of good dental care and hygiene, or the medical services you provide, but quite another to explain in a 'face-to-face' fashion.  Online videos allow you to talk to your customer before you've ever actually met them, helping them bond with you and your business in ways that print websites just can't.
Videos won't make a mediocre site spectacular, so it's important to focus on all aspects of your dental and medical website design. An easy-to-use site will bring you more results than one that is confusing or vague, and no amount of high quality video will help a site that doesn't provide customers with a way to contact your practice.  People today are busy and want quick results, so if your practice looks like a good fit for them they want to be able to contact you quickly to make appointments.  You could be losing patients if your site is poorly designed or difficult to navigate.
Reassuring your patients
Online videos give your website a technologically advanced feel, putting patients at ease and reassuring them that they are in good hands.  This is very useful, especially when new patients already tend to be a little nervous.  Putting your patients first is always good for business, and a website that is user friendly lets them know you care enough to make sure that they can find just what they need on your website.
Good dental and medical website design should be a natural extension of your practice that makes you look like a professional.  You can have the best practice in town, packed with highly skilled staff and cutting edge technology, but if your website is not up to par, you won't draw in the customers the way you should.
Consider videos
Take the time to consider the types of online videos you want to put on your site, and make sure that you add a personal touch to the message that you are sending your patients.  They'll be seeing more than just you in these videos; they'll be seeing the dental or medical practice that they want to use for years to come.
Want to know more?
Contact us today for more help with organising online videos for your dental or medical website.