The Secret to Converting More Leads into Loyal Clients through Your Dental or Medical Website Design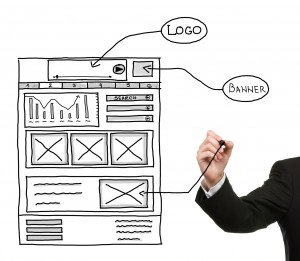 So what's the secret to having a website design that converts more leads into dental or medical appointments? It's not just about having an attractive landing page or live chat support. It's not even about how good you are as a dental or medical practitioner. Your skills can help spur offline word-of-mouth marketing. But for you to get a steady stream of new patients, you need a high-converting website.
The secret recipe is made with the finest website design ingredients, coupled with a deep understanding of customer psychology.
Here's the secret recipe to designing a dental or medical website design that sells.
1. Simplicity and Usability
A simpler, more usable website attracts more traffic and turn more leads into sales. Without the unnecessary clutter, potential clients can pay attention to your calls-to-action and service features. You're also able to guide them effectively down the purchase funnel.
When planning for a dental or medical website design that's clean and user-friendly, make sure to cover the following points:
* Help visitors navigate through your website and find relevant content or services by using an intuitive search and navigation tools. If you have a blog, make sure readers can easily locate it. The same goes for your contact and service pages.
* Emphasize what's important. To get visitors to value your service, you only have to let them know about it. You can easily create an image slider that displays the benefits of your services.
* Use highly readable fonts and images. Optimize for mobile users as well.
Ultimately, your website reflects how you conduct your business. That's why prospects are likely to trust clean and professional-looking websites and stay away from cluttered ones.
2. Attention, Interest, Desire and Action (AIDA)
AIDA is a popular sales strategy that's relatively simple to implement. Making it part of your dental or medical website design plan can help increase your lead conversion rate.
Here's what to expect from the AIDA approach:
You need to attract attention. Draw more visitors to your landing page and service page by using clear and actionable buttons. You can use off-site pages such as a

social media

account to attract a following.

Once you've captured the attention of your target audience, it's time to win their interest by showing the features and benefits of your product or service. You have to convince prospects that your dental service can help them solve a problem.

Once prospects are interested, you need to ignite their desire for your product. Interest alone won't compel them to arrange an appointment. It's the desire to have whiter teeth or healthier bodies (and the benefits from having these) that will bring you new patients.

Finally, you need to get prospects to act on their desire. Do they want picture-perfect teeth or a healthy immune system? Get them to respond to your "Schedule an Appointment" button. You can motivate them further with a limited-time offer or a discount plan. Make sure to guide them to a separate web page that discusses the offer or discount.
3. Compelling Copy
Are words part of your dental or medical website design plan? Definitely. Ask any creative web designer and they'll tell you what they think of their practice. Web design is not about thoughtlessly coding with HTML and CSS languages. Web design is storytelling. It tells a story by holding colors, images, words and other elements together.
A good design supports a good copy. This means you have to carefully think about your message, produce a simple yet effective copy, and craft a design that reinforces that.
Are you making headway with your dental or medical website design?
Want to know more?
Contact us now – we would love to talk to you more about your dental or medical website design and how this can work for your practice.