Why You Need Images in Your Medical and Dental Blog Posts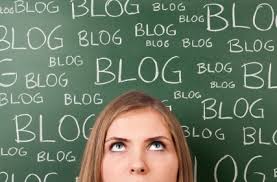 Your blog is a very important extension of your dental or medical business.  Think of it as an additional service that you offer to your customers; if it doesn't help to reassure, inform, or otherwise provide value to your customers it will reflect poorly on your business.  One thing that a great dental blog, medical blog, or other health blog have in common is that they use images to get their message across to patients.
Easy on the eyes
Images can be used in many different ways.  For most readers of your blog, they break up the monotony of what could otherwise be boring technical 'stuff' that, although may be useful to patients, isn't always easy on the eyes. A bright, clear image helps illustrate the message in your blog instantly.
Relationship builders
Images, particularly photos, play a very important role in building a relationship between you and your patients.  When your patients see you and your staff at work it can reassure them, especially if your photo includes smiling patients who are happy with the care you are providing. Viewing images of your practice and staff will make customers feel more comfortable when they visit and encourage a long-lasting relationship with you.
Search engines
Another benefit of using photos on a dental blog, medical blog, or other healthcare related blog is the fact that each image can be linked to a keyword tag, which is then used by the search engines to locate your website.  This increases your SEO value. It's fantastic practice to provide a useful, friendly blog for your customers, but they have to be able to find you first!
Types of images to use
Depending on the subject of your blog post, the image you use will vary, but there are several key factors to keep in mind no matter what type of image you use.
High quality images work best – using fuzzy or blurry images looks unprofessional.
Beware of copyright laws – You can't just grab an image from anywhere and use it. Purchase the rights, or, better yet, use your own photos.
Include a photo of the building or reception area, for use on Google Maps.  This will make your business easy to recognize and locate.
Never use photos of patients without their permission, and be careful not to publish personal details that could violate privacy laws.
Let your images speak a thousand words on your practices blog.